Psychic~ Tarot Cards ~ Yoga Teacher~ Coach
Experience spiritually centered Psychic Readings with Tarot cards, Channeled messages from your Soul & Spirit Guides and  Yoga classes.
Since 1972, while travelling around the world Solaya has offered Tarot card readings to eliminate stress and anxiety caused uncertainty and changes.  Her readings focus on bringing clarity to your questions, and releasing old patterns of thoughts and habits that are not serving you anymore. She  connects with your Higher Soul Self and Spirit Guides to deliver uplifting insights. You can experience a reading by phone, FaceTime, What'sApp, Zoom, Messenger from the comfort of your home and in person. 
PSYCHIC READINGS
Solaya is a Spiritually Centered Psychic and Clairvoyant. She uses her own handmade tarot cards  to provide insights into your life path. Her readings provide clarity and guidance into your questions related to love, relationships, work and other life areas. Her readings are infused with love, light, healing energy and guided by spirit.  You will feel inspired, illuminated, and peaceful as the results of your reading.
TRANSFORMATIONAL COACHING
 Solaya accompanies you on your transformational journey. She helps you to stay focused and aligned with what truly matters to you. She reminds you of your intentions and assists you to realize your desires.  
YOGA TEACHER
Solaya has  E-RYT 200, RYT 500. and YACEP designations certified with Yoga alliance. She is a dedicated yoga teacher and strives to inspire people to unfold into their full potential by exploring  the art & science of Yoga. Solaya's Yoga classes assist people to center within, cultivating joy and enjoying a peaceful  mind. Solaya teaches yoga to align intentions, emotions and actions. She teaches on Zoom and in person. Connect via email or Facebook  to experience a class with her wherever you are around the world. 
By experiencing a psychic reading and/or a yoga class with Solaya you will renew your connection to your Highest Self.  Solaya is an Intuitive Visionary who for the past 45 years has given thousands of psychic readings in Key West, and in Quebec, Canada. Solaya read the Tarot cards globally by phone, FaceTime, What'sApp, Zoom, Messenger and in person. Call now to schedule your reading.
Telephone: U.S.A: 305.395.8538             Canada: 819-325-0121 
E-mail:  psychicsolaya@gmail.com
Testimonials: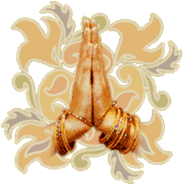 "Solaya is a beautiful beacon light of love, wisdom and intuitive guidance. She has guided me in magnificent ways throughout my journey. When you feel her energy, you know you are in touch with Divine guidance. She is AMAZING and someone I truly trust! She's available through phone calls and Skype consultations". Linda Geer
"Solaya's sessions have been a tremendous help to me during a difficult transition time in my life. She is extremely compassionate and knowledgeable about helping people through their spiritual journeys and living a truthful and authentic life. She is poetic with her words and transmits the most beautiful visual interpretations of the energy she is picking up on. Solaya has been a powerful source of strength and inspiration in my life. Her sessions have been a great blessing and I am extremely grateful for her gifts and her presence. I highly recommend Solaya's services to anyone who needs some clarity in their life, some courage to keep them going and some strength to believe in the powerful spiritual connection we share. "   Isabel
"Solaya is truly AMAZING!!!!! Her intuitive words of wisdom and guidance hashelped me tremendously! As a result of her being in my life, my spirit, mind and soul has soared to a higher level and I am humbled with infinitegratitude!!!"      Raya Sunshine
"Solaya you are such a gift to this world. The presence and guidance you bring forth in your work is always highly resonant and helpful for myself and all of my students who I bring to you. The sessions I have had with you always help me receive more clarity into my current situation as well as tap into my own inner power to make the needed shift of perception or action in my life. I always love to talk to my students and clients after they have had a session with you, there is ALWAYS a big shift of awareness and understanding, it's wonderful to witness. Thank you for doing what you do and being such a gem."        Sofiah Thom, Founder of Bamboo YogaPlay and Danyasa™ Yoga
"Thank you so much for all you shared yesterday with the three of us. Each
of us is at a crossroads into new avenues of our lives and you gave us
direction and peace. We had a wonderful lunch together sharing our hopes
and dreams coming out of your sessions."      Mary Helen Conroy
Dear Solaya
"Thank you so much for my most recent reading with you.  I love how you relax and place me in a calm state before the reading begins and how immediate you pick up on my energy.  You are always accurate and your readings resonate well into the future … all without asking any questions of who I am or my birth date as many other so-called psychics do.  I was fortunate enough to listen to a reading done by you 14 years prior to this one and it still provides insight into my  spirit today.  You saw my intuitive side long before I or anyone else knew of it.  I also love how positive your readings are, even when life gives you. twists, turns, and obstacles.You are definitely blessed with the beautiful gifts of psychic awareness, honesty, a wonderful sense of humor; and a profoundly warm. and generous heart.  You truly care about the person you read for and I believe it was no accident that you were placed in my path so long ago.Thank you again for all your help."
John Bazley.
Even thou psychic readings can enhance your life greatly; they are not a replacement for your professional psychological, financial, legal or medical consultants.